Tata Christiane Selling Points In Germany : Berlin
– Studio 183, Bikini, Berlin
BIKINI BERLIN has developed a new concept for the listed building complex in Berlin's Zoologischer Garten: the shopping center is intended to be an urban oasis in the middle of the city, an urban center and a social universe all in one.
Its history:
Completed in 1957 by Paul Schwebes and Hans Schoszberger, the "Zentrum am Zoo" is a symbol of the West Berlin cityscape and one of the few witnesses to Berlin's turbulent post-war history.
Up until the end of the 1960s, more than 60 fashion companies were located here and carried out production and sales activities. It was when the wall was built that the entire building fell dormant, before being awakened in spring 2014 by the Munich-based company Bayerische Hausbau – after a fresh and refined restoration.
BIKINI BERLIN redefines the idea of a conceptual shopping center and thus becomes the pioneer of a new decelerated shopping experience that combines pleasure and well-being. The conceptual shopping center sees itself – in contrast to conventional shopping centers – as a compilation of carefully selected and coordinated boutiques and gastronomic offerings that invite customers to shop ethically and with a view to informed consumption.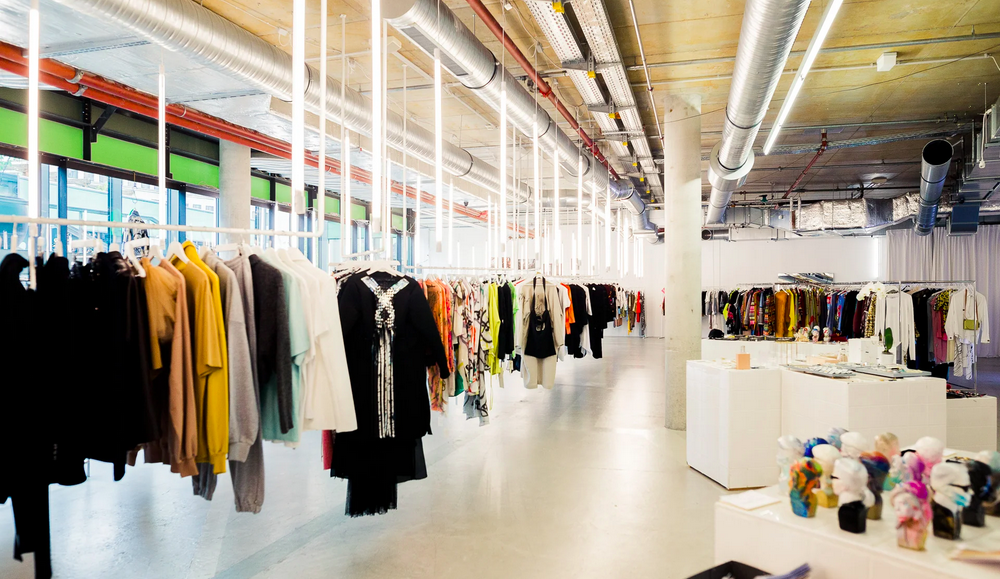 In this context, STUDIO183 is one of the more selling points in Germany committed to sustainability and a green future with 40% upcycling collections, aiming to 85% by 2024 and 100% independent designers, focusing on local designers and small quantities.
STUDIO183 selects brands based on traceable and sustainable production. STUDIO183's commitment to a green future is achieved through extending garments' life cycles by working with unique one-off seasonless items, repairing defect items.
PLATTE
  embodies the place for the creative side of Berlin. They stand for fair fashion and an open exchange with local communities, especially the BIPOC and LGBTQ+ community.
By showing and representing new sides of fashion, which does not exclude, but takes along, they promote local designers and enable new networks with educational offers, while our events and store give fresh insights into Berlin's creativity and fashion world.
PLATTE is the little brother of
LNFA
which represented Tata Christiane and many Berlin designers at Bikini for 10 years, but unfortunately had to close its doors in December 2022. Under the initiative of Sevil Uguz, Anne Frank, Arne Eberle and their team, the
PLATTE project
has reintroduced in the heart of East Berlin a place of exchange, openness and sharing around fashion and its practices, issues and themes.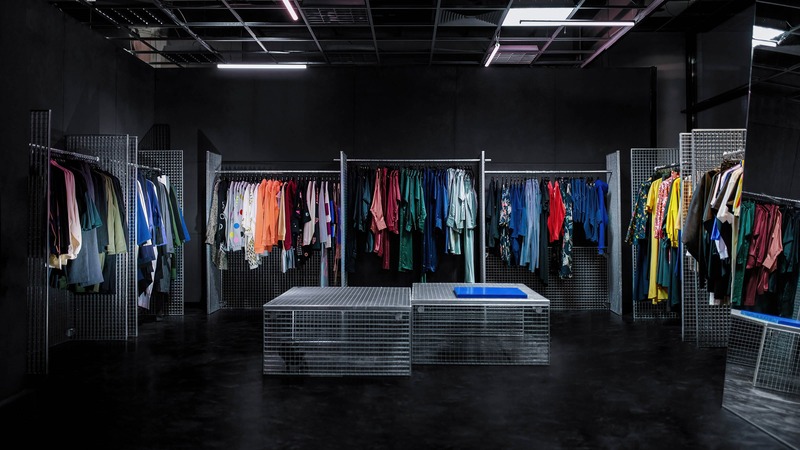 Tata Christiane Selling Points In Germany : Bremen
– FAEX Concept Store, Bremen
Since 2016,
FAEX
has been successfully on tour with the Pop Up Store as alternative selling points in Germany. More than 200 designer collections have been presented in over 40 cities. The first idea was born at the Munich fashion show Avantgarde, but remained hidden for a long time. Until Ingo Müller-Dormann put it into practice and started touring with the collections.

Behind this is the idea of supporting independent designers in their creative process. A network of creatives and experts from the fields of knowledge, production, distribution and financing is provided for this purpose.
Optimally networking selling points in Germany: Innovative sales concepts in the areas of online and offline enable fashion labels to present their collections to a broad target group. With FAEX events, pop-up stores and collaboration with retailers, products that are otherwise only available online or in the studio become available to customers nationwide.
Hand-picked products: Critical to participation in the FAEX platform are high product quality and transparent production channels. FAEX works with owner-managed labels. Already established designers use the distribution network for their brand. Up-and-coming designers are supported in entering the market. The collections appeal to a discerning clientele, with a focus on quality and individuality.
– Respekt Me, Munich
You love the unusual, things with stories, character and stubbornness – welcome to the
RESPCT.ME GALLERY
! Susanne Bleicher-Kaikkis and her team show exciting art that deals with up-cycling and found materials and gives – gladly also funny – impulses for change. They offer artistically inspired and fairly produced fashion, expressive individual pieces and collections of individual small labels from all over Europe, up-cycling fashion and versatile components for the sustainable closet.