Fashion illustration by Super Minko
In the flow of Instagram, there are the posts that we make with our look books, the reposts of staffs's coordinate of the boutiques we work with, the editorials that some of our pieces are associated with, and photos of our private clients who post selfies wearing our pieces. It's all part of the organic life of instagram.
And then in the midst of this life governed by photography, portraiture or selfies, we were lucky enough to be one of the sources of inspiration for Japanese artist, illustrator and singer, Super Minko.
水野minko裕子
SINGER SONG ARTIST
FUN FUNNY FABULOUS ILLUSTRATOR
I was born in Tokyo Japan.
Grown up with Hiphop.
In watercolor she illustrates her life situations, her anecdotes of going out in her wardrobe in very cheerful, fresh and incredibly full of life illustrations!
The color range of  is in acid pastels. The nature and the outfits are illustrated with the same precision and answer each other with enchantment. The Fashion illustration by Super Minko have a great power of evocation and do not lack expressiveness compared to the photos more commonly used on instagram, on the contrary.
The charm of these drawings is redoubled by small poems, reminiscent of haikus or lyrics of a song, which are in caption that accompanies the publication.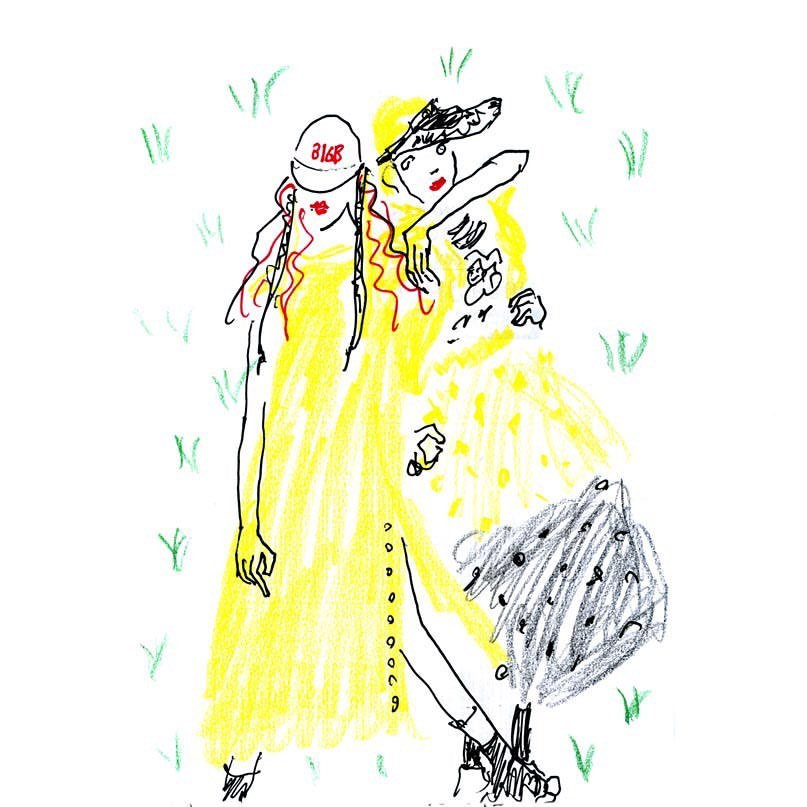 A monthly local expedition.
A relatively quiet rural landscape.
Two people who are whole yellow.
What kind of festival?
Unkown uncle
stopped his bicycle and watched seriously.
I'm yellow and orange tulle.
my sister is fluorescent yellow maxi.
That's floating ~ lol
Anyway cool tho
月に一度の地方遠征
割とのどかな田園風景
示し合わせた訳ぢゃなく黄色い二人
何の祭りかと
おじさんが
わざわざ自転車止めてガン見してた
私は黄色と橙チュール
妹は蛍光イエローマキシ
そりゃ浮くよね〜笑
き印セクシークール
Fashion Illustration by Super Minko and the history of fashion illustration
Super Minko's approach is part of a tradition of fashion illustration, which has gradually been lost with the advent of photography.
Indeed, since the 17th century, fashion illustration has been an artistic activity that consists in reproducing and representing fashion clothes by drawings, for publication in magazines or newspapers.
Fashion illustration made in 1908 by Paul Iribe for Paul Poiret in the publication Les robes de Paul Poiret racontées par Paul Iribe.
Definitely linked to haute couture and its presentations at showrooms and sumptuous fashion shows, fashion illustrations, carried out by painters, engravers or designers, experienced its greatest period of glory at the beginning of the 20th century until the end of the 1950s. The illustrators were then recognized artists in their own right.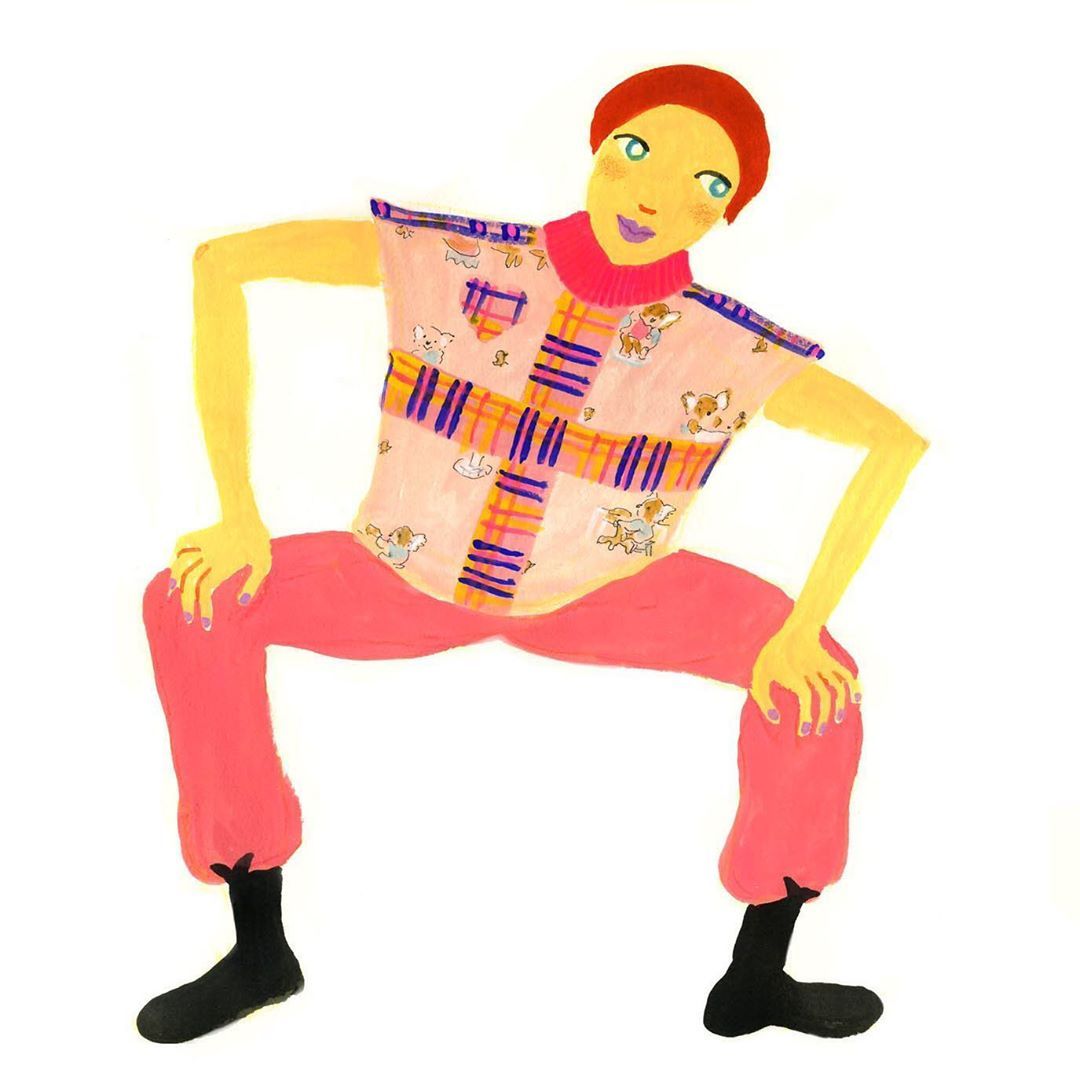 In the light of Instagram where the individual becomes the "reporter" of his own life, as well as the influencer or the commentator of trends and fashions, Fashion illustration by Super Minko stand up with an artistic singularity where the relationship to the representation of oneself is not tautological or narcissistic but corresponds more to a real artistic approach while smooth.
The life is thus represented and told by the watercolor and Fashion illustration by Super Minko are accompanied by the small poetic texts.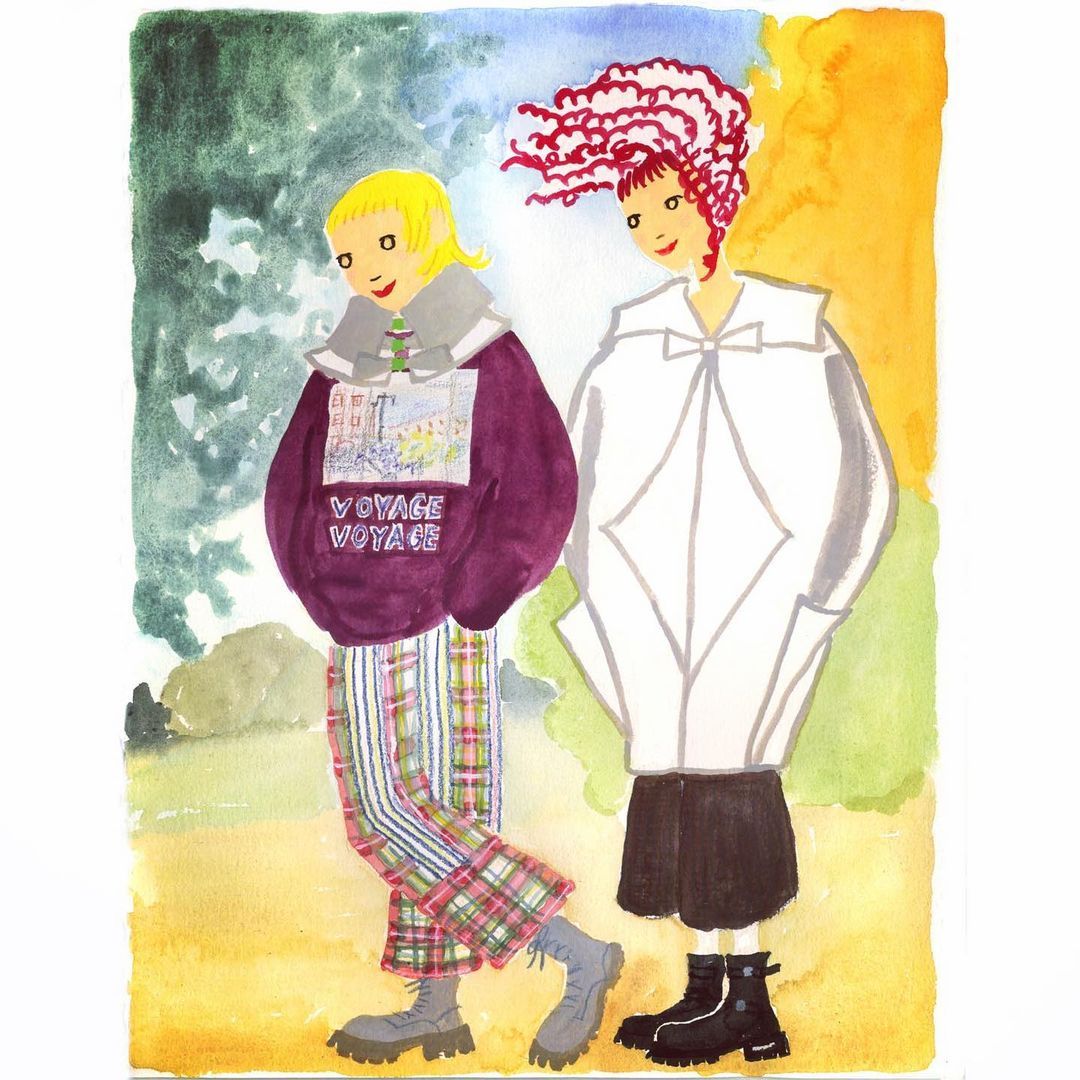 I was hungry for nature.
I went to Showa Kinen Park to pick up autumn leaves.
My sister finally got her TATA CHRISTIANE debut.
自然に飢えていた
昭和記念公園に紅葉狩りに行った
妹がついにTATAデビューした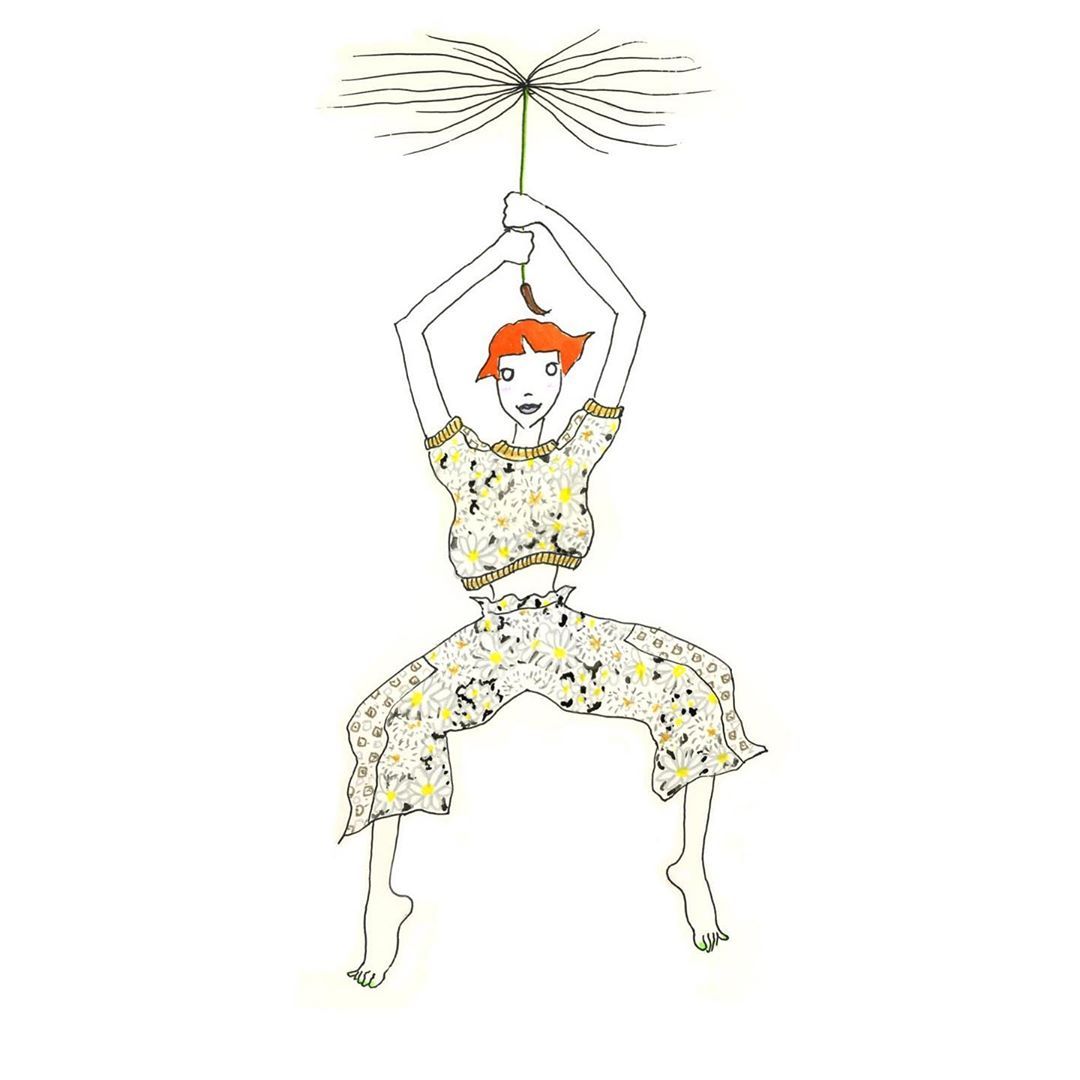 It is however notable that fashion illustration has found a second wind towards the 2000s with artists such as David Downton with his relationship with the Haute Couture and his classic but modern approach to fashion illustration. Followed also by a new generation of artists, such as Tanya Ling and her work described as "spontaneous", François Berthoud who uses difficult techniques for his illustrations, Mats Gustafson with his watercolors and pastels, or Jean-Philippe Delhomme who has been noticed by advertising as well as his work with the great fashion designers. On Instagram too, there are also profiles with fashion illustration approaches.
Fashion Illustration by Super Minko and the mirror of the creation
Self-taught by training, my approach to creation does not go through drawing at all contrary to a more traditional approach of the fashion stylist.
Indeed, many fashion designers use drawings to conceive and communicate their creation. In particular, Karl Lagerfeld who pushed his drawings to the limits of impressionism while telling through his drawings the history of fashion.
Karl Lagerfeld drawing table, published by Style Roaming
Watching and listening to Karl Lagerfeld draw is fascinating and educational.
Fashion illustration by Super Minko mirrored my pieces. Where my working method focuses on material, volume and colors in 3 dimensions, I am always surprised by the result, by certains details that I didn't anticipated in advance. This is why for me drawing would be rather limiting for my creative practice.
Fashion illustration by Super Minko reveal to me afterwards details that touched my attention at the time of the creation of this particular garment. In a way, Fashion illustration by Super Minko show me that what I see when I create a garnement is seen by others too, and is not an illusion. I have a great sense of an intimate sharing of the relationship to my creations through her watercolors.