Berlin Showroom Editorial
These labels from the German capital together with Austrian Designers will be presented at Paris Fashion Week end of September. Tata Christiane, Berlin based Label, is one of them!
During this new Edition of Paris Fashion Week, the new Spring Summer 2023 will be presented.
The new Collection of Tata Christiane will explore the Mediterrannéen Core with its origins that found her sources in Marseille between the Noailles's Market,  the Calanques of Malmousque and the great beaches of David.
Berlin Showroom Editorial by CROSSLUCID & VQGAN+CLIP (AI) is featured in Vogue.de.
After a two-year pandemic break, the Berlin Showroom – initiated by the Berlin Senate to support the capital's fashion scene – is back in Paris.
As part of Paris Fashion Week, selected German fashion designer/in have the opportunity to present their new Spring Summer 2023 Collection to an international audience.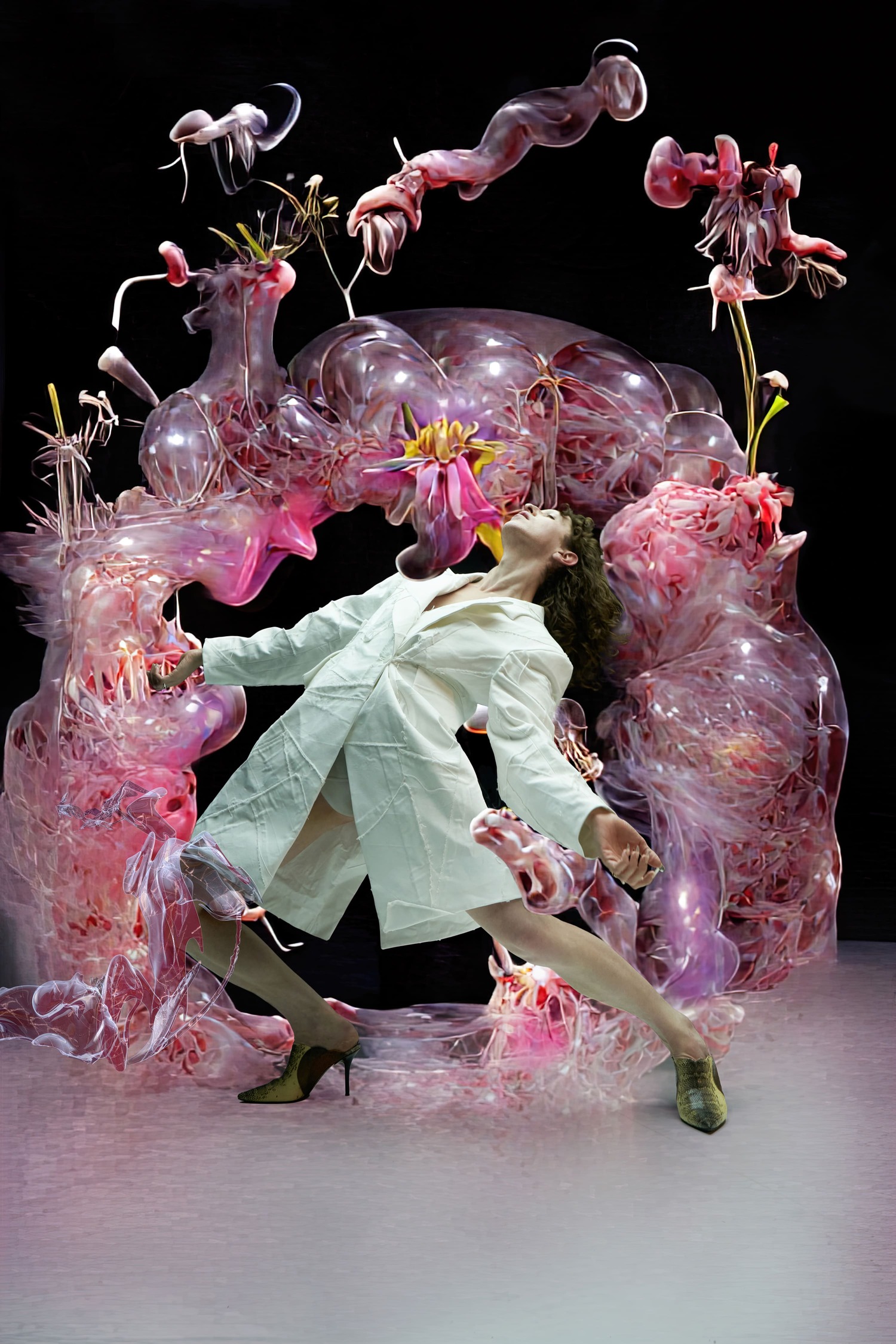 Berlin Showroom Editorial and Dach Showroom
When the founders of Berlin Showroom, the Austrian Fashion Association and Mode Suisse congregated in Paris during Fashion Week in early 2017, DACH Showroom was conceived, borne of a mutual desire to unite and create an international stage for up-and-coming fashion designers hailing from Austria, Germany and Switzerland.
For years, those involved have dedicated themselves to presenting and promoting domestic fashion innovation on various international platforms. With the introduction of DACH Showroom, a new, dynamic and inspiring showroom is finally here, offering a young generation of fashion designers the space and support to navigate the global industry.
After the event took place last year online as well as in several small showrooms in Vienna, Berlin and Tokyo, buyers and press representatives can participate this fall in Paris, but also digitally.
In cooperation with the Austrian Fashion Association, 17 German-speaking designers will be presented, including nine from Berlin.
The project was originally launched as a DACH showroom that included German, Austrian and Swiss emerging talent.
Since 2013, Berlin Showroom has been bringing Berlin designers to international fashion weeks to connect them with global buyers. Berlin Showroom is largely financed by the programme 'Opening up New Markets' and the EFRE fund.
The showroom will take place from September 30 to October 3, 2022 between 10:00 am and 7:00 pm at 18 Rue Perrée 75003 Paris or online with appointment at https://digital.dachshowroom.com/.
Berlin Showroom was initiated by Projekt Zukunft / Berlin's Senate Department for Economics, Energy and Public Enterprises.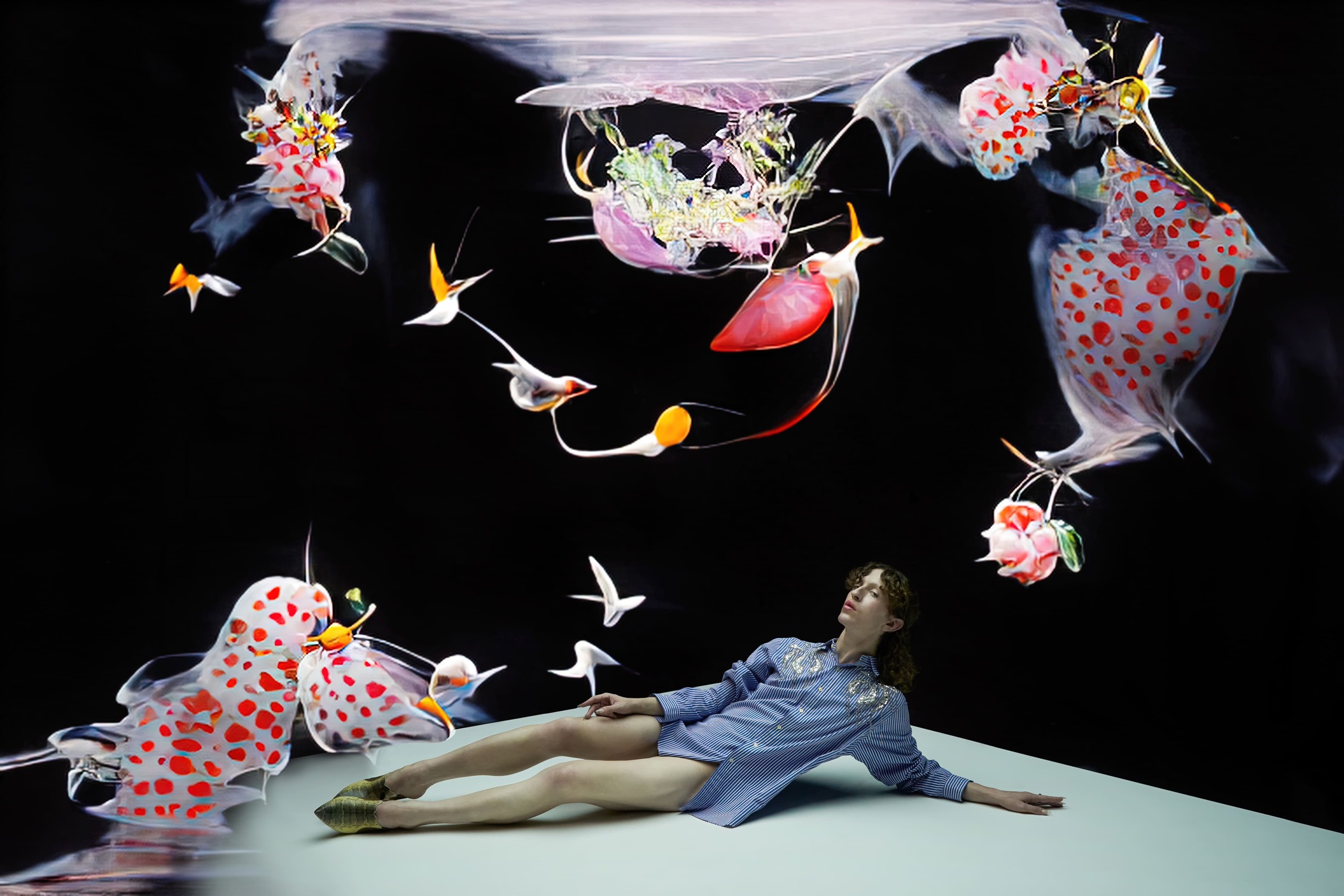 The joint presentation is realised by IDZ Designpartner Berlin GmbH in cooperation with Arne Eberle press+sales and the Regional initiative Projekt Zukunft.
Berlin Showroom Editorial
On display are the designs of the following designers:
Berlin Showroom: Acceptance Letter Studio, Anne Bernecker, Clara Colette Miramon, Haderlump Atelier Berlin, Halo Labels, Leinz Contemporary Eyewear Berlin,  Susumu Ai, Tata Christiane, Vladimir Karaleev.
Austrian Fashion Association: Astrid Deigner, Güç,  Julia Skergeth, Modus Vivendi, Not Yet FYI, Published By,  Rendl, Timna Weber.
Berlin Showroom Editorial "Synthetic Gardens – Landscaping with Artificial Intelligence
In the exclusive editorial at VOGUE you can see in advance some of the designs of the Berlin designers represented in the Berlin Showroom.
Berlin Showroom Editorial by Crosslucid. CROSSLUCID is an art collective co-founded by Sylwana Zybura and Tomas C.

Toth in 2018. They live and work in Berlin and engage in highly collaborative cross-cultural creative processes.
Their interdisciplinary practice encompasses moving image & film, photography, digital 3D techniques, poetic AI and experience-led interventions utilising world-building and experience design strategies.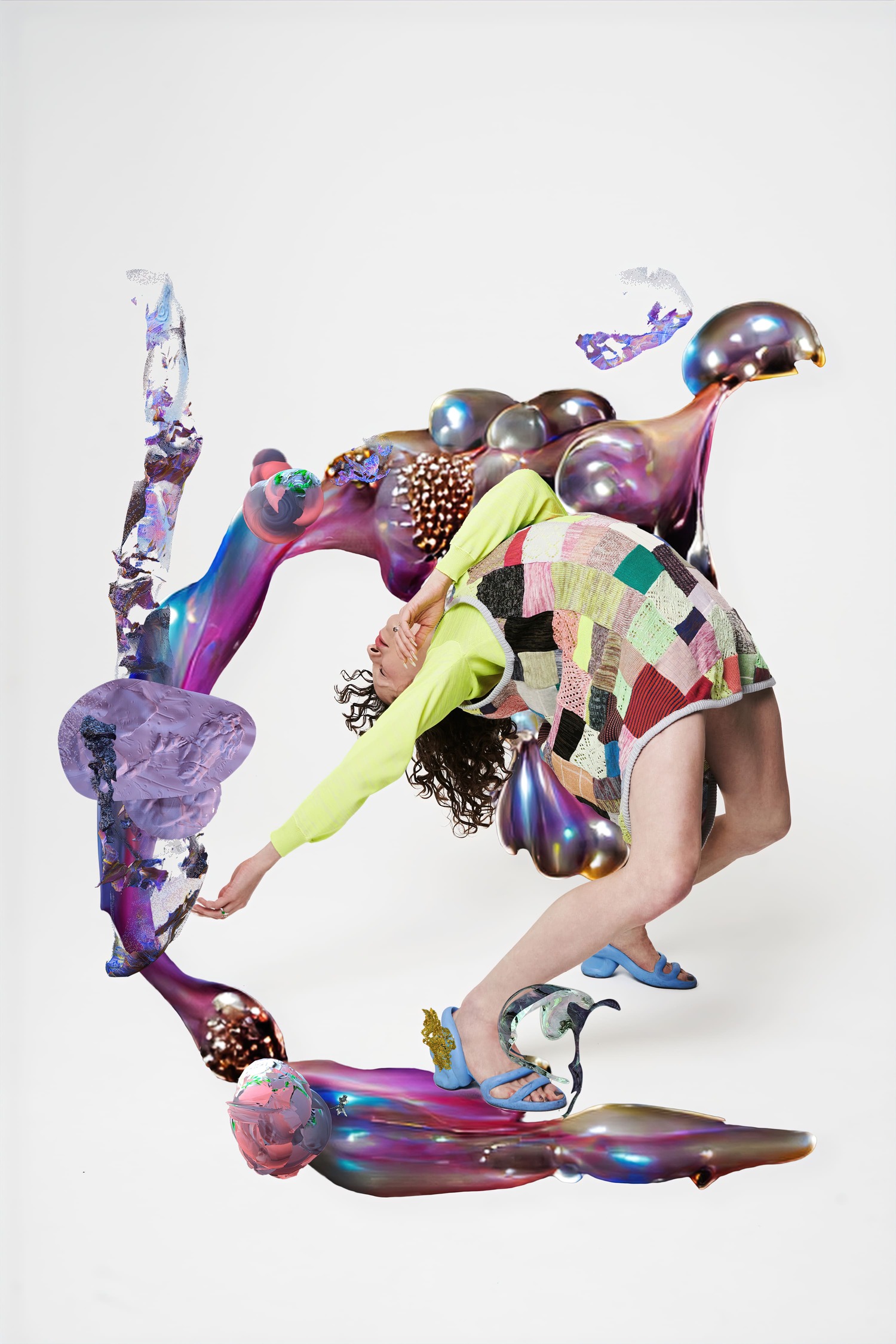 Based on extensive research into the nature of reality; spiritual practices understood through science; the network self or sexuality and intimacy in the digital age, they develop evolving projects often utilising the multi-layered techniques of collage, assemblage, visual essay and networked processes.
Interlacing archetypes and symbols, artificial intelligence and science fiction as well as mythologies from across time and place, they create scenarios and build experiential formats that instigate the prototyping and rehearsing of impending futures and progressing 'metamodern' values.
Discover the Berlin Showroom Editorial and more of their work on Vogue.